The post-apocalyptic world that we live in after Sept. 11 has created challenges on every societal front. The new difficulties encountered by arts organizations such as the St. Louis International Film Festival (SLIFF) clearly shouldn't be compared to the appalling human losses sustained in New York, Washington, D.C., and Pennsylvania; the economic troubles and layoffs in industry; or the enormously complex political, military, public health, and intelligence tasks that the government faces at home and abroad. Our woes, placed in that context, seem trivial, but those of us who work in the nonprofit arts environment have our own unique set of fears, and we must acknowledge and confront them.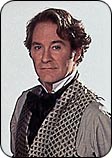 At SLIFF, we've already seen the impact of the terrorist attacks on several fronts. Only days after the WTC towers fell, a major guest of the fest, former St. Louisan Kevin Kline, opted to cancel his appearance. Although we never received a definitive explanation, Kline, who now lives in New York City, likely was reacting instinctively — and understandably — to the devastating events by deciding to stay close to home. Fortunately, we were informed before any official publications went to press, preventing any misinformation from circulating, and we remain hopeful that the Kline event we planned can be revived in the future. Our timing was less fortuitous with another canceled guest, Don Murray, the star, co-writer, and co-producer of Hoodlum Priest, a St. Louis-set and -shot 1961 film that we're playing on Nov. 11 as part of our Whitaker Foundation Celebration of Cinema in St. Louis sidebar. Murray was slated to do pre-production on an upcoming film at the time of the attack; it was delayed and rescheduled for dates coinciding with the festival, so the appearance promised in our schedule flyer will not occur.
With more than 20 other guests — including Ken Burns, Roy Blount Jr., Bob Gale, and Harry Shearer — scheduled, we continue to fret about their ability to obtain flights and arrive on time for their films. Any disruption in air service, such as occurred in the days following Sept. 11, would not only jeopardize personal appearances but also the arrival of the actual film prints. Immediately after the attacks, we even feared that our host airline, American, would be unable to fulfill their sponsorship obligations because of the obviously dramatic impact of the hijackings. American, to its great credit, is making good on all promises, despite the adversity it faces, but the economic downturn the airline industry is experiencing will inevitably affect future sponsorship possibilities.
Securing such sponsorships and funds in the coming months will certainly prove the area of greatest concern for most arts organizations. With an incipient recession worsened by the attacks and continuing anxiety over bioterrorism, corporations and individuals who traditionally support the arts will be more careful than ever in deciding who earns their donations. Because the hierarchy of giving tends to place arts near the bottom — especially in a time when humanitarian needs are constantly discussed — finding the money necessary to stay up and running will become still more difficult.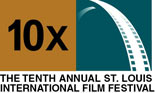 At SLIFF, our hope is that donors — and audience members — will recognize the importance of film in increasing our understanding of the world. Insight into other cultures has never been more important, and movies provide our most direct window on the attitudes, concerns, and lives of those outside our borders. Films shouldn't serve as a substitute for visiting and studying other lands — and Americans certainly suffer from being identified with the cartoonish Hollywood actioners that tend to represent us worldwide — but movies have much to teach us. I'm reasonably well traveled, but much of my own knowledge of other countries comes from international cinema. Unfortunately, far too few foreign films now receive commercial runs in St. Louis; the film festival thus provides an invaluable service in making important but otherwise-inaccessible work available.
This year, in our Landmark Theatres International Film Sidebar, SLIFF features 35 films from outside the U.S., a vibrant cross-section of the globe's best movies. The sidebar focuses particular attention on exciting work from the cinematic hotspots of Asia (10 films from Thailand, Taiwan, China, India, Iran, the Philippines, Korea, and Japan) and Eastern Europe (six films from Poland, the Czech Republic, Croatia, and Russia), but we also have movies from France, Germany, Norway, the Ivory Coast, Brazil, Mexico, Italy, Spain, and Australia.
Some may still not feel comfortable traveling, but SLIFF offers the opportunity to explore the globe from a St. Louis theater seat. We hope you join us on the journey. For more information about the fest's itinerary, visit our Web site at www.sliff.org.
Cliff Froehlich is executive director of the St. Louis International Film Festival.