Washington Avenue Beat Festival
1200-1400 blocks of Washington Avenue
Galaxy, Lo, Tangerine, Rue 13, Velvet
Sunday, September 2; 9 p.m.-3 a.m.
This paean to electronic-music-based acts is getting better and better, with a strong turnout for the past couple of events and a reputation that's literally growing beyond the boundaries of St. Louis and the nation — DJs from across the continent are now aware of this twice-annual event, a number of them coming through for this one.
A combination of local and national DJs and a handful of electronic-based bands will offer up a wildly eclectic mix of styles at five clubs. All of the rooms will be selling wristbands on the night of the show; they'll also be made available at several of the venues in the days prior.
It's fun to see the strip hopping on these nights. The music, the people watching and the general vibe of the nights make it a must. Unless, of course, you're under 21. Then, you'll just have to wait. (TC)
---
Cinema in the City: "Dementia 13"
Beatnik Bob's Café in the City Museum
Wednesday, September 5; 7:30 p.m.
Quick TCS trivia: what hard-rocking local band was called Dementia 13 in a previous incarnation? Answer at the end of this blurb.
An early feature by Francis Ford Coppola, this thriller spins a yarn on the old family-and-guests-visit-a-scary-castle schtick. You can seldom go wrong with this basic premise. You can also seldom go wrong with a night at Cinema in the City, as fun vending items, a loose atmosphere and an affordable price ($4) await you at the door.
Answer: Fragile Porcelain Mice, of course. (TC)
---
Free First Friday
St. Louis Art Museum
"Kikujiro" (7 p.m.), Farshid Etniko (6-9 p.m.)
Friday, September 7
The popular monthly series continues at the St. Louis Art Museum, where some pretty serious crowds have been coming out to enjoy the late gallery times, free movies and local bands.
This time out, the music is provided by Farshid Etniko, who provides with his group "a bold fusion of Latino, Middle-Eastern and contemporary world-beat sounds that will bring out the gypsy in you." I guarantee it will not bring out the gypsy in me, but maybe in you. As for the film, it's "Kikujiro," a 1999 subtitled Japanese film that goes like so: "Man and boy set off on a wayward summer odyssey of misadventures along the back roads and remote beaches of rural Japan." Hmm. (TC)
---
Ann Arbor Film Festival
Winifred Moore Auditorium
Webster University, 470 E. Lockwood
Programs 1 & 2: Friday, September 7; 8 p.m.
Programs 3 & 4: Saturday, September 8; 8 p.m.
A key outlet for alternative and underground films to show in a festival setting, the Ann Arbor Film Festival was created in 1963 and "is world renowned for its dedication to independent and experimental film." This touring version pulls selected works from the full festival, with two programs running nightly and a total of 22 pieces on the slate.
Do yourself a favor and buy a six-month pass. It'll save you money and will remind you to head back to Webster for movies more often. (TC)
---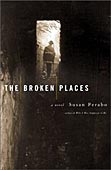 Susan Perabo: Reading
"The Broken Places"
Left Bank Books
Monday, September 10; 7 p.m.
Susan Perabo is in the Baseball Hall of Fame. I am not. However, I did play frequent games of catch with her during the spring of 1987, when we were on the same team at Webster University. She would go into the Hall as the first woman to play intercollegiate ball, as a slick-fielding second baseman. I rode the pines and quit the team in frustration. Ah, life.
Since then, I've only followed Susan's career from afar: first with the publication of her book of short stories, "Who I Was Supposed to Be," just a few years back, and now with the imminent release of her first novel, "The Broken Places." A St. Louis native, Perabo now teaches at Dickinson College, where she also serves as writer in residence.
Considering her family and friends (and general fans of fiction), this event might be a touch crowded. Get there early. (TC)
---
Jeff Alan: Reading
"Responsible Journalism"
Left Bank Books
Tuesday, September 11 (7 p.m.)
The news director of KDNL in St. Louis offers this literal tome, described by the Left Bank staff thusly: "Alan offers a new view of the ethics and practices the public should expect and the media should exhibit when reporting events and issues. From this Emmy Award-winning journalist, the book is both a guide and a test for any journalist's ethics and skills. Veteran television newscaster Hugh Downs wrote the foreword to the book." (TC)
---
St. Louis Urban Forum
"Good Governance: A Regional Choice"
Missouri History Museum
Thursday, September 13; 7 p.m.
Policy wonks will want to clear the decks of activity on this night, as mover and shaker Bert Walker discusses the Home Rule movement. This will be the (free) kickoff event for this sharp monthly event, which usually imports an expert to put St. Louis' pros and cons into national perspective.
This time, the program will take place in the Grand Hall, rather than the Lee Auditorium. And the panelists will be decidedly local: Mike Jones, the former development czar in the Harmon administration; Donald Suggs, the publisher of the St. Louis American; Francis Kennedy, the Mayor Of Clayton; and Terrence Jones, UM-St. Louis poly sci professor and author. Don't forget to arrive around 6:30 for the requisite free drinks and light fare. (TC)
---
Gateway Greens' Annual Great Green Pesto Feast
Schroer Commons Dining Hall
Eden Theological Seminary
475 E. Lockwood Blvd.
Saturday, September 15; 5 p.m.
Want to keep your food supply free from genetic engineering? Concerned about air pollution from incineration and cement kilns? Just really like the bewitching combination of basil, olive oil, pine nuts, salt and pepper?
There's a place for all at this year's incarnation of the Great Green Pesto Feast, which boils down to a whole lot of food for $15 per person at the door, or $10 in advance for smart cookies, who purchase tickets by September 12 (how to do that at the end). In years past, this has been a real free-for-all, with your patchouli-wafting dreadlocked girls breaking bread (dairy-free, of course) with hapless souls who just wandered in for the carbs. Often a drum circle will break out, and almost never will you have to listen to some blowhard go on about how global warming really isn't happening, "mega dittoes." At last year's event, no fewer than seven pesto varieties lined the groaning food table. It's kid-friendly, and if you show up by 7, you'll be there in time for discussion of various progressive campaigns supported by the Gateway Greens.
Get your tickets in advance from Don Fitz or Barbara Chicherio at 727-8554. (AD)
---
Climber, Shampoo Sharks, TBA
The Tin Ceiling, Macklind & Magnolia
Friday, September 21; 8 p.m.; all ages
With no plays taking place in the little Tin Ceiling in September, there's a full slate of bands. Every weekend night, in fact. This bill's sporting the band Climber (see "Sights & Sounds") and the reformed ska band, Shampoo Sharks. Considering that guitarist Joey Renza of Climber lives upstairs from the venue, assume that the band will be rested and ready for the gig. And there's nothing like a rested band. (TC)
---
Eric Sandweiss: Reading
"St. Louis: The Evolution of an American Landscape"
Left Bank Books
Monday, September 24; 7 p.m.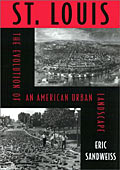 The local historian will offer up selections from a new book detailing the "transformation of St. Louis from a French outpost to a modern burg of the Midwest. Sandwiess, the Director of Research at the Missouri Historical Society, shows how cultural, social and historic attitudes — in addition to economic factors — all played key roles in the city's development." No small task.
If that's not enough, the tome also got a thumb's up from everyone's favorite former Mayor, Vince Schoemehl. That's all I need. (TC)
---
RiverCity Theatre
Inaugural production, "Betty's Summer Vacation"
Grandel Theatre, 3610 Grandel Square
Opens Thursday, September 27; 8 p.m.
Performances Sept. 28, 29, 30, Oct. 4,5,6 & 7
Tickets: 821-8883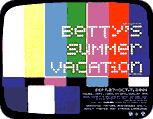 Two things excite the blood about this theatrical production: (1) it's another entry into the burgeoning St. Louis theater scene, this by a group promising "quality provocative theatre right here in river city" (italics theirs) and (2) the words voyeuristic, tabloid, nightmarish, lurid, intrusion, absurdity and horror all appear in the description of the play in question. That's good enough for me, and the Grandel's a great, intimate space in which to see a live show; the St. Louis Shakespeare Company brings it alive, and now they'll have company.
For all you sticklers for detail, here's the plot in a nutshell: Betty wants a quiet summer vacation at her beach house, but instead finds herself caught up in a world that is nightmarish, lurid, absurd and so on, as detailed above. The cause? The teaser hints at "our technologized urban existence," the disease that permeates our culture. Fun! (AD)