Mayoral Forums
Miscellaneous dates & venues
There's a chance that you're reading this and don't live the City, an unfortunate situation that we'll address as time goes on. There's also the chance that you do. And perhaps, if you're in that latter group, you haven't decided whom you prefer as your next Mayor. If you're in that quandary, we'll note this handful of last-second options for voter education:
Kingshighway Hills Neighborhood Association, March 1, 7:00 p.m., Kennard School, 5031 Potomac
Northside Neighborhood Action Association, March 3, 10:00 a.m., North Park UMC, 1525 Orchid
Lindenwood Neighborhood Association, March 5, 7:30 p.m., Union UMC, 3543 Watson Road
If the norm holds, about four candidates will come to each meeting. Three will be on time. Two will engage in a not-quite-veiled argument. One will actually endorse an opponent. Enjoy.
---
Cinema in the City: "The Man Who Fell to Earth"
Beatnik Bob's Café in the City Museum, 15th & Lucas
March 7, 7:30 p.m.; $4; all-ages
The monthly series continues with the 1976 Nicolas Roeg-directed "The Man Who Fell to Earth," featuring David Bowie, who portrays (in a genius bit of casting) an alien. The film also stars Rip Torn, who remains one of the great, oft-over-the-top character actors of that era.
The venue's also a great place to take in a movie, the cost affordable and the snacks a bit out of the ordinary. And we might suggest that you arrive early, as recent showings have been filling the house.
For more info: www.webster.edu/filmseries.html.
---
The Ambassadors
Frederick's Music Lounge, 4454 Chippewa
March 10; 21-up

When songwriter David Simon moved back to St. Louis a few months ago, he talked about going without a band for a bit, just working the scene as a solo act until the exact right group presented itself. Apparently, that combo was meant to happen quickly, as Simon was soon thereafter booking dates with a trio called the Ambassadors, rounded out by guitarist Paul David and drummer Jill Aboussie.
After playing in a number of popular and/or influential St. Louis acts (including Blank Space, Filet of Funk, Buzz Circuit and Thick), Simon spent the better part of a decade living in New York and San Francisco. There, he and cohort Marwan Kanafani made some beautiful music together as Solarcane, creating some lovely, pure pop. Upon his return, that duo ethic was obviously split, Simon now handling the bulk of the writing and singing in his new group.
You get the sense that this lineup might not be what you find with the Ambassadors a year from now. After all, Simon's got a beat in his head; he wants dancers on the floor. Augmented by a single horn from a guest musician, you can hear Simon's songs open up and take new dimensions. This group, though talented, might just be a hint of what's to come. Already, he and David have an obvious understanding, the pair having played together in the golden, funky days of lore.
As it is, it's nice to have a true St. Louis original back in the fold, crafting some solid music and shaping a band that'll hopefully have more legs than some of his previous acts. It'll be fun to see and hear the direction this group chooses to take.
---
Metropolitan Issues Forum
Enhancing St. Louis: What Is Philanthropy's Role
Millennium Center, UM-St. Louis
March 21, 4-5:30 p.m.
Presented by UM-St. Louis' Public Policy Research Center, this event will highlight the role of philanthropy in improving the civic health of the St. Louis region. Free and open to the public, this event will feature speakers from the Metropolitan Association of Philanthropy, the Deaconess Foundation and the Incarnate Word Foundation.
Contact: Mary Mobley at 516-5273.
---
Underwood 4 Poetry Reading
Soulard Coffee Garden, 910 Geyer
March 24, 4-10 p.m.; all ages
Last year's Underwood reading was held at Coffee with the Stars, in the CWE. The fact that it was held on a busy street gave the event a definite cosmopolitan feel, with passers-by strolling past, occasionally gawking though the glass in confusion or curiosity. One memorable moment had a rough-looking fellow saunter in and sit, looking as if the cat might pass out, break into some of his own verse, or who-knows-what, at any moment. Luckily, the moment passed without much incident.
The event was plenty diverse without gate-crashers. Featuring 18 poets over a six hour period, the pace is steady and structured enough for folks to drop in, catch an hour, grab a bite to eat, drop back in. The participating readers come from a wide range of circles, from local academics and grad students, as well as published authors from around the country. Far from stuffy, the Underwood reading also allows for a come-as-you-are feeling, a nice thing, yes?
This venue should also be quite sympathetic to the event, with a bright, open upper-room, perfect for the spoken word, along with some pretty good, light meals downstairs. A nice place to study or relax on a quiet evening, this one evening will hopefully be buzzing.
---
SLACO Neighborhoods Conference
Forest Park Community College, 5600 Oakland
March 31, 9 a.m.-4:30 p.m.; $10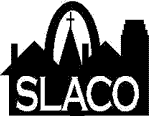 The annual SLACO Neighborhoods Conference is again upon us, with most of the pertinent details cinched up and a good crop of speakers in place. The keynote address will be given by Dr. Ben Carson, a world-renowned neurosurgeon. The reason for his inclusion? According to SLACO: "He and his wife have started a foundation called the Carson Scholars Fund, which attempts to give students with academic promise as much attention as students with athletic promise."
The day will then move into a series of workshops, with topics covering housing, environmental issues, and New American issues, along with economic development, organizational effectiveness and more. After this, look for a "town hall" forum and a reception. The topic for this section will be "The State of Missouri's Urban Agenda." State Treasurer Nancy Farmer, State Senator Pat Dougherty and others will take part.
For more information: stlouis.missouri.org/slaco
To register by phone call: 314-644-9175
---
Patrick Conway: "Everywhere & Nowhere" CD Release Party
Venice Café, Lemp & Pestalozzi
March 31; 21-up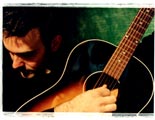 Those recalling the days of St. Louis music yore might just remember the name Patrick Conway, from his work in such wave and pop groups as the Barking Aardvarks, the Treeweasels, the Patron Saints of Mediocrity and Nov. 9th. Then, Conway split duties between guitar and bass, alternating, too, between energized lead vocalist and absolutely crazed sideman. In a scene crackling with personalities, Conway was one of the most ambitious, shifting roles and styles and eventually finding his niche in crafting intelligent pop songs, and filling out the tunes with a mix of complementing tones.
Long since resettled to San Francisco, Conway settles into a style that would fit comfortably into the triple-A format, with an emphasis on melody, his tracks salted with instruments like clarinet, mandolin and shaker. His new CD, "Everywhere & Nowhere" showcases over a dozen guest musicians, with Conway filling out the rest.
For this show, Conway will apparently be assembling a five-piece group, including Chris Peterson, fiddle player of the old St. Louis band, Wagon.
For more info: www.initialrecordings.com