Fresh out of college and with a diploma in my hand, last summer I began my hunt for employment in the San Francisco Bay Area. During my search I was amazed at the seemingly limitless number of opportunities in the Bay Area's nonprofit sector.
Each day I would check job websites such as craigslist.org and scour the new job listings to determine which positions matched my skills. I ended up applying to more than 30 jobs in the nonprofit sector alone and landed two interviews. As fate would have it, I ended up with the position I wanted and moved out to San Francisco with a new job on the exciting West Coast.
Many people do not know that the Bay Area, and San Francisco in particular, has a nonprofit community with tremendous energy and depth. While searching for the perfect position, I sifted through dozens of new nonprofit job opportunities that became available each day. I cannot think of another U.S. city (save NYC) that has so many job openings in this sector on a daily basis. In addition to the great number of opportunities, networking services such as the Young Nonprofit Professionals Network (YNPN) and the Youth Development Learning Network (YDLN) allow nonprofit professionals to communicate with colleagues, build support networks, and learn about best practices. These networking services are very visible on the Internet and help to connect all who are in the San Francisco nonprofit community or those who wish to join it.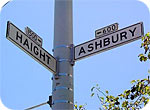 San Francisco's nonprofit strength comes from, at least in part, the city's long history as an advocate for social change and advancement. During the 1960s and 1970s, San Francisco was located at the heart of the peace and gay pride movements. The Bay Area, especially Silicon Valley, was also the epicenter of the 1990s Dot Com boom — and the bust that followed years later. Changes in our country's cultural landscape often seem to start within San Francisco and migrate outward years later.
Although today's San Francisco is a far cry from 1967 and the Summer of Love, the city's climate for social change remains strong. Rather than protesting injustice on the streets, San Francisco has become a nonprofit hotbed where idealism is infused with business savvy, creating an ambitious culture of social entrepreneurship. Nonprofits in San Francisco are producing bona fide social change in fields such as youth development, neighborhood revitalization, and affordable housing. The city attracts hundreds (if not thousands) of talented young people every year from all over the world just to "make a difference." These people infuse new energy and ideas into San Francisco's nonprofit sector year in and year out.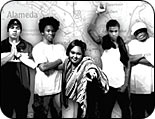 One such ambitious organization is the Bay Area Video Coalition (BAVC). BAVC is a nonprofit media arts center that trains low-income youth in how to create media and use it in impacting ways. The organization, founded in 1976, is well supported by local governments and corporations and has more than 50 employees on staff. BAVC is only one example of hundreds of nonprofits across San Francisco that push for social change in innovative and exciting ways.
Why does a city such as San Francisco attract so many people who want to better the world? As noted earlier, San Francisco has a fantastic nonprofit infrastructure. Organizations like YNPN and YDLN provide support, training and networking opportunities for the many professionals making a career out of helping people. Workers who relocate to San Francisco understand that there is a thriving network in place to help them prosper once they enter the local scene.
I have also noticed that employment in nonprofits is deemed a normal career choice in San Francisco. In many cities throughout the country, nonprofit workers are considered to have mediocre skills and ambition — and they are paid accordingly. In San Francisco, however, nonprofit careers are very common for motivated people with lofty goals. Elsewhere, social programs are largely implemented by immobile, bureaucratic, and often unmotivated government agencies, but in San Francisco it is the entrepreneurial nonprofits that are paid to complete many of the same efforts. Nonprofit work here is always challenging and vigorous, and exceptional results are required.

There are plenty of reasons for nonprofit workers to avoid San Francisco entirely. First off, the sky-high housing costs are prohibitively expensive for most workers attempting to build a family. Most nonprofit workers cannot afford a one-bedroom apartment for $1500 a month, let alone a house for $700,000. In addition, San Francisco is not necessarily in need of the throngs of do-gooders who flock here. The city certainly has its share of social problems, but they are often dwarfed by other regions of the country plagued with violence and dismal economic conditions. Despite this, the Bay Area continues to attract top nonprofit talent from all over the world seeking to "make a difference."
Communities from all over the country can learn from San Francisco's model. In San Francisco, social change is not caused just from one person, city agency, or nonprofit. Social change in this city occurs because its deep and connected culture of social entrepreneurship allows for a robust exchange of ideas and practices. San Francisco is a clear-cut leader in making our world a better place. Hopefully more cities will follow its lead.
Paul Eisenstein is a youth program coordinator for a nonprofit organization in San Francisco. He will be moving back to St. Louis in September of 2006.