Even within the art world, university museums are sometimes seen as rarefied institutions — the ivory tower's ivory tower.
It's a bum rap.
Like our public counterparts, the Mildred Lane Kemper Art Museum at Washington University in St. Louis exists to serve the larger community. At the same time, we also must cater to the educational needs of faculty and students. In other words, a key part of our mission lies in fostering dialogue, both on- and off-campus.
Case in point: this spring, the Kemper Art Museum will present Inside Out Loud: Women's Health in Contemporary Art (Jan. 21 to April 24), the first museum-level exhibition ever dedicated to that topic. (Indeed, according to research by curator Janine Mileaf of Swarthmore College, the very idea of "women's health" only dates back to the early 1970s. It was not recognized by the medical establishment until the early '90s.)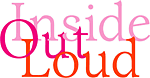 From the beginning, the Inside Out Loud exhibition was a collaborative effort. In 1999, Helen Kornblum — a St. Louis psychotherapist whose personal collection served as the basis for The Saint Louis Art Museum's Defining Eye: Women Photographers of the 20th Century (1997) — suggested the theme to Sabine Eckmann, curator of the Kemper Art Museum. In turn, Eckmann enlisted Mileaf, a specialist in contemporary American art and feminism, to organize the show, which would ultimately include major works by Nan Goldin, Gran Fury, Jenny Holzer, Barbara Kruger, Kerry James Marshall, Orlan, Kiki Smith, Hannah Wilke and other important artists.
Yet at the same time, Inside Out Loud was also conceived as a catalyst for a larger discussion of women's health. Just as the exhibition was designed to bridge social, political and visual fields, a series of community activities and events would present a range of creative, educational and intellectual perspectives.
To that end, the Kemper Art Museum has, over the last two years, worked with more than 30 St. Louis health and cultural organizations to coordinate a program of close to 70 related events. These range from cooking classes and health screenings to exhibitions, concerts and theatrical performances to the museum's own Friday evening series, which will include more than a dozen talks, tours and film screenings.
Highlights include a panel discussion on The Art of Caring, sponsored by the Alzheimer's Association St. Louis Chapter (April 7); a presentation on Genetics, Jewish Women and Breast Cancer at Central Reform Congregation, 5020 Waterman (Feb. 17); and the exhibition A Dash of Estrogen — Survival Through Humor, at Art St. Louis, 917 Locust (March 21-April 29). Other community partners range from local chapters of the American Cancer Society and Planned Parenthood to the Contemporary Art Museum, Edison Theatre, the International Institute, the OASIS Institute, Saint Louis Art Museum, the St. Louis Artists' Guild, the Siteman Cancer Center and That Uppity Theatre Company.
(For a complete program, call 314-935-7918 or download Inside Out Loud: Guide to Community Events Exploring Women's Health.)
Taken together, Inside Out Loud and its related events touch on some of the most pressing concerns in contemporary art and contemporary life — concerns that require us to rethink boundaries between public and private, individual and society. It is the sort of dialogue for which university museums exist, and upon which we thrive.
We hope you'll join us.
For information on the Kemper Art Museum and Inside Out Loud please visit www.kemperartmuseum.wustl.edu.
Stephanie Parrish is events and education coordinator for the Mildred Lane Kemper Art Museum at Washington University in St. Louis.