GALLERIES
Soulard Lost
Photo exhibit at Y.E.H.S.
1924 South 12th Street at Allen
314-621-6222; lostsoulard@yahoo.com
One of the more intriguing exhibits around town in recent months came in an unlikely spot, a recently-converted back space at the Youth, Education and Health in Soulard offices. The area was cleaned up, painted and lit, in anticipation of a show that'll run there through November: "Soulard Lost."
The show contains a few dozen works from the collection of a Soulard dentist, Dr. William Swekosky. The good doctor found a lot of spare time to photograph the neighborhoods around him — this show features the sections that were gobbled up by Highway 55 and other "urban renewal" projects. The stark, black-and-white photography really brings life to a part of town that's lost for good, hinting at what a "greater Soulard" might mean today.
Interspersed with the photos are numerous notes written by Swekosky to various city agencies or local newspapers. You'd be forgiven for wondering when he ever practiced his dentistry, as the man had a complete grasp on the history of hundreds of buildings, able to document their creation, the old residents and the significance to the blocks around them.
It's not a feel-good show, per se. You'll leave thinking that something's been stolen from our collective history. But you may just feel a greater sense of how "progress" can sometimes come at a great price. It's a valuable show.
MUSIC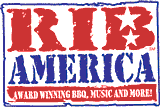 The Fixx
Rib America Festival
Soldier's Memorial
There was something cool about seeing a band like the Fixx actually draw a crowd, after playing the Galaxy just a couple years ago to fewer than 200 souls. This one had a couple thousand on hand, all of them bathed in the eerie, yellow glow of the nearby rib shacks.
The band moved through all of their hits, without too much freestyling or reinterpretation. Moths flew around the head of Cy Curnin, still skinny after all these years. Fans reacted positively to the familiar, and sat politely through the new stuff. It was otherwise unremarkable, really, save for Curnin's odd, environmentally-friendly banter between songs.
Now, this was a rib festival, mind you. Devoted to promoting the eating of cows and pigs. Now, we won't lecture you about eating meat, but will note that environmentalism and the meat industry aren't always on the same page, which made Curnin's comments a touch odd. That's all. Fun show!
MEDIA
Collateral Damage
KDHX 88.1 FM
Mondays, 7-8 p.m.
Veteran local reporter DJ Wilson heads up a roundtable conversation on local politics and the way they're covered by the area's media. If the first show's any indication — it aired just prior to our deadline, but the lineup was set — then the program should have a freewheeling tone. For the debut, Wilson was joined by Slay administration chief-of-staff Jeff Rainford; former KTRS, now-Journals reporter Matt Murphy; and the St. Louis American's Alvin Reid. Though getting in a word edgewise with a group like that will be tough, Wilson will have the phones open, so callers can add their own salty takes.
Secretly, of course, Wilson will continue to have his office radio tuned into WGNU, so don't be surprised if some of this show's irreverence comes with a bit of a 920 twist. And, yes, the show does replace the mega-popular "The Wire," which ceased operations in late July. Thanks for asking.
Urban Diary Forum
Yo, yo! Self-serving this is, but so what?
I edit a site called STLtoday.com. Part of that gig means moderating a forum called the Urban Diary, which is also the name of a column I write on Mondays and Fridays. Point being, the forum's centered on urban issues, the kind of stuff we discuss on this site on a regular basis. I'll cut right to the chase: I wouldn't mind some new regulars, folks that'll talk about issues rather than each other. People with opinions and something to say. Fresh, progressive approaches to difficult problems.
Jump in, if you would. Registration's pretty quick. Even if you don't want to really think any more than you have to, write in and make fun of me. Those are hits, too. Thanks!