Thursday, August 4
Arts Commandos Fall Party/Project Sign-Up
St. Louis Artists' Guild, Oak Knoll Park, Big Bend Blvd. at Clayton Rd.
Free (RSVP required to Lisette Dennis), 5:30-7:30 p.m., 314-863-5811
Attention, lurkers: if you have sat back and watched, longingly, as others get involved with cool organizations, and then run into all the artists and musicians and other hipsters they know around town, while you continue to hang with the same old wallflowers you always have, wishing you were more woven into our town's cultural fabric...well, if that's you, reinvent yourself as an Arts Commando. It's got nothing to do with "going commando," (although you know artists), but rather is your entrée into the world of one-shot arts and cultural volunteering. Arts Commandos are loosely organized under the Regional Arts Council, and are invited at the beginning of the fall cultural season to sign up to volunteer for happenings around town from the Hispanic Festival to the Scottish Games. Tonight's the night to have a burger, browse this fall's calendar of events and become one with the arts.
---
Friday, August 5
Concert: Will Rock for Food, presented by Maplehood Rekkids
Richmond Heights VFW Hall, 1717 S. Big Bend Blvd.
$5 with two canned goods/$9 without, all ages, www.maplehood-rekkids.com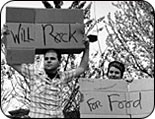 It's the Rockening, kids, and just like last year, it benefits the St. Louis Area Foodbank, which is stretched to its limits more than ever in these times of economic distress for local families. So, you bring cans (or pony up more at the door), Maplehood's finest bands rock you like a hurricane, and people eat tomorrow. Win/win/win. The line-up includes the youngsters of Fance, awesome twosome Shut Up and Drive, Tok, Siam's Steel Chested Rabbit Arcade (we got nothin'), The Unholy Effers, The Okay Club and more.
---
Friday, August 5 & Saturday, August 6
Schlaffenfest, benefiting KDHX
Schlafly Tap Room, 2100 Locust
$10, 5 p.m.-midnight Fri./noon-midnight Sat., schlafly.com/schlaffenfest.shtml
As summer draws towards its inevitable end (not a moment too soon, we are tempted to say in memory of last month's ridiculous heat wave), let us celebrate the St. Louis Hoosier and his pastimes: several Hoosier Feats of Strength are part of Schlaffenfest, from Spam sculpting and hollerin' to spittin' and air guitar championships. In addition, Bloodshot Records brings the music, including funkalicious Dogtown Allstars, local songwriter fave Bob Reuter and the rambunctious Bobby Bare Jr.
---
Sunday, August 7
Film: Northwest Passage
Saint Louis Art Museum auditorium, One Fine Arts Drive in Forest Park
$5, all ages, 3 p.m., 314-655-5299, www.slam.org
Coinciding with the museum's "Nature and the Nation" exhibit, the current film series focuses on the genre of the Western. "Northwest Passage," directed by King Vidor, follows the adventures of landscape painter Langdon Towne (played by Robert Young), who tags along with Major Robert Rogers (Spencer Tracy) and his ranger unit. The film, from 1940, was nominated for an Oscar in cinematography, and is introduced by local film critic Diane Carson.
---
Sunday, August 7 (check with theatre for other dates)
Theater: "The History of Bowling," by HotCity Theatre Greenhouse Series
Fontbonne University Black Box Theatre, Wydown and Big Bend Blvd. (in Clayton)
$5-$12, all ages, 7 p.m., 314-482-9125, hotcitytheatre.org
About a year ago, HotHouse Theatre and City Theatre took a look at the arts landscape in St. Louis and did what would seem to be impossible for two small organizations in an environment where all most do is squabble for pieces of the pie: they joined forces to create HotCity Theatre, and replaced competition with cooperation. In the time since then, the new company has produced critically acclaimed performances and now forges ahead again with "The History of Bowling," under its Greenhouse educational and developmental arm. In conjunction with That Uppity Theatre Company's DisAbility Project, the play tells the story of a romantic triangle among a quadriplegic man, his conniving roommate and an epileptic woman both try to romance.
---
Tuesday, August 9
Blues Royale Talent Showcase
BB's Jazz, Blues and Soups, 700 S. Broadway
$5, 7 p.m., 314-436-5222, dawn@deblaze.com, bbsjazzbluessoups.com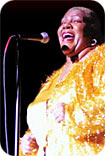 Maybe you haven't noticed, assuming real life (like the tee-vee) is in reruns all summer, but a little American Idol-esque competition has been humming for the last few weeks downtown, a contest called the Blues Royale. The field has been winnowed down to 8 finalists, including: Tom Hall, U-Turn Blues, Lucious Spiller, New Rising Sun, Alvin Jett & Phat Noiz, Tripwire Blues, Kim Massie and Frank's Creations. Come hear some hot licks and gut-wrenching blues, and add your voice to the audience vote. Winner of this first of a planned annual event gets a sweet recording/PR package, and the electric division winner will play at this year's King Biscuit Blues Festival in Helena, Arkansas. You know we got us some good blues in this town, so go out and support the local art form.
---
Thursday, August 11
Concert: Hugh "Peanuts" Whalum
Brandt's Café, 6525 Delmar
Call for cover, 7:30 p.m., 314-727-3663, www.brandtscafe.com
He didn't start out as a piano player, but when a piano player was needed on the old Gaslight Square circuit, Peanuts Whalum figured out how to play it like a pro right quick. Now, his sets alternate the ivories and the saxophone, his first musical love. Whalum is one of those living treasures in our midst, and his profile's risen a bit lately since his nephew, gospel singer Kirk Whalum, has brought him into his own projects.
---
Friday, August 12; Saturday, August 13 & Sunday, August 14
Greater St. Louis Hispanic Fair
Soldiers Memorial Park, 14th and Market
Free admission, all ages, 11 a.m.-9 p.m. F & Sa/11 a.m.-7 p.m. Su, 314-837-6100, www.hispanicfestivalstl.com
This is the grande kahuna for the area's Hispanic population: the three-day festival is jam-packed with music from popular Latino bands, more food than you can stuff a piņata with, kids' games and activities, arts and crafts market, colorful traditional dancers, a beer garden, car show and muy more. Ole!
---
Sunday, August 14
Lecture: "Silent Builders: The Legacy of African American Architecture in Missouri," by Angela DaSilva
Missouri History Museum, Lindell & DeBaliviere in Forest Park
Free admission, 2 p.m., 314-454-3150, www.mohistory.org
DaSilva owns a business called the National Black Tourism Network, so she's sure to know her stuff when she presents a slide lecture on the artisan work left behind by enslaved Africans and African Americans in our state. Everything from plantations and slave quarters to black hospitals and schools speaks to the legacy of these builders.
---
Monday, August 15
Reading: Hungry Young Poets series
Duff's Restaurant, 392 N. Euclid
$4-$5, all ages, 7:30 p.m., bigriver@sbcglobal.net
A popular series presented by the River Styx publication, tonight's reading presents emerging local literary voices including : Amanda Crowell Stiebel, Stefene Russell, Michael Meyerhofer, Joan Dy, Joe Lennon and Katy Gordon. Musical interludes will be provided by Colin Blair, and it's always an enchanting evening in the friendly confines at Duff's.
---
Friday, August 19
Concert: Magnolia Summer
Frederick's Music Lounge, 4454 Chippewa
Call for cover, 21-up, 314-351-5711, www.fredericksmusiclounge.com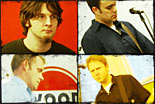 They don't play out in town on what you would call a saturated schedule, but when the men of Magnolia Summer take the stage, they tear it up. Fronted by vocalist/songwriter Chris Grabau, the four-piece produces sweet folk/rock melodies with an ample supply of rock guitar. They're in the excellent stable of local Undertow Music and you should go see them. Nuff said.
---
Saturday, August 20 & Sunday, August 21
Tours of Earthways Home
3617 Grandel Square, just west of Powell Hall
$2, all ages, 10 a.m.-4 p.m. both days (tours at 11, noon, 1 and 2), 314-577-0220, www.mobot.org
Admittedly, I'm a bit more obsessed than your average bear with eco-friendly home renovations and materials (being at the very outset of a major home project myself), but touring this Victorian-era home that's been converted into a model of efficiency and practical, environmentally friendly living can inspire anyone. From waste-water recycling to nifty, low-impact furnishings and finishes, you'll get ideas that can help you live a little lighter on the earth. Think globally/act locally and all that.
Friday, August 26
Benefit Concert: Denise Thimes and the Zambian A Capella Men's Choir
Sheldon Concert Hall, 3648 Washington Blvd.
$30 & $100, 7:30 p.m. all ages, 618-288-7580 or 314-368-6058, www.africanvisionofhope.com
A tragic backstory of promises made and broken to impoverished young men from Zambia who came to the St. Louis area in hopes of finding a better life for themselves and their families back home comes to a much happier end with tonight's benefit concert at the Sheldon. Rich, resonant voices of the choir (to say nothing of the vocal powerhouse Denise Thimes) will fill the acoustically perfect hall. Dancers from COCA and Ballet Midwest will perform, too. Proceeds go to Zambia to support educational, social and health programs.
---
Tuesday, August 30
Workshop: "PEP Talk for Potential Nonprofits"
Central branch of the St. Louis Public Library, 1301 Olive St. (Meeting Room 1)
Call to register, 10:30 a.m.-1 p.m., 314-539-0357
If you're a civically involved, community-minded do-gooder (and we assume all our loyal readers are!), chances are that at some point you've considered starting or becoming heavily involved with a nonprofit organization, the better to do your good works. This session will address the Passion, Energy and (the big headache) Paperwork required to make a nonprofit actually viable. There's a lot that goes into it, kids. Ah, we remember when we thought launching The Commonspace would just be a question of good intentions...anyway, get hip to the reality so you'll be the best little nonprofit leader around!
---
Tuesday, August 30 (call for other dates)
Film: "Gaslight Square: The Legend Lives On"
Missouri History Museum, Lindell & DeBaliviere in Forest Park
$5 (reservations recommended), 7 p.m., all ages, 314-361-7229, www.mohistory.org
A follow-up to the highly successful first feature about Gaslight Square ("The Forgotten Landmark," from the same direction/production team), this film takes a bit of a disjointed approach that's still got a lot of local interest, from interviews with comedians Danny O'Day and Phyllis Diller to poet John Dressel, along with historical photographs, reminisces from habitués of the district and more. At the St. Louis Filmmakers' Showcase earlier this summer, there were a few distracting sound issues, but perhaps a trip back to the editing suite can work out the kinks. (And if you need to leave early, don't worry about missing the city manager from Quincy, Illinois: dullsville.)