Most nosey broads don't get paid for being that way, which is unfortunate, really. Then again, most don't put in the same amount of effort as Edna Gravenhorst and her partners, Fran Bunse and Donna Dorsey. Using the name 3 Nosey Broads as an umbrella, the women work independently for clients, tracking down, nosing out and digging up the history of St. Louis buildings. Think of them, if you will, as the Charlie's Angels of house history.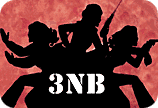 "It's a great way to leave a historical legacy if you plan to keep the house in your family," Gravenhorst explains. "Also, people sometimes buy historic properties to rehab and resell and having the historical information available for prospective buyers can be a real bonus."
Gravenhorst cops to being a lifelong history buff, whose passion for and interest in her own neighborhood, Benton Park West, ultimately spawned the idea for 3NB. When searching for a home in the neighborhood, Gravenhorst and her husband were disappointed to discover that realtors were able to offer very little background on the homes they were selling.
It was while working on a book on a walking tour of her neighborhood that the proverbial light bulb went off as Gravenhorst realized how valuable the type of information she was uncovering about homes would be to realtors, renovators and owners of other historic homes.
She put her book on hold and recruited Bunse and Dorsey as companions, establishing 3NB in August of last year. While all three women first began their endeavor part time, Gravenhorst now works full time — often 12 hours a day — researching past ownership and residents of some of St. Louis' oldest dwellings.
"Our first job was for the Southside Day Nursery," she says. "It is a business now on Cherokee. We were able to find info that dated back to 1870." While the owners knew that the building had once been the Cherokee brewery, 3NB surprised them with the disclosure that it had also been a movie theater at one time.
Over the past nine months, 3NB has built its business slowly but steadily, relying largely on referrals and word of mouth. Clients include builders needing dates and historical information for tax credits on historical buildings they're rehabilitating as well as realtors and private homeowners — all eager to get the dish on their dwellings.
The method to Gravenhorst's self-admitted madness is precise and complicated, splitting her time largely between City Hall and the Missouri Historical Society Research Center with occasional stops at the main library.
She begins by researching the building's ownership, looking up transfers of deeds — which sometimes date back to the original lot, before any structure was even built. Next, she seeks out building permits, hoping to nail down the owner's name. From there, it's off to the city directories and census searches to try to find the names and occupations of past residents.
The process is inherently challenging, as the record-keeping methods were often as antiquated as the properties themselves. "Before about 1900, they didn't use actual street addresses [in documentation]," Gravenhorst explains. The closest details list properties by cross-streets, making it possible to identify them with a little added detective work. Buildings in the middle of the block can be bad news.
Sometimes, the information she seeks is incomplete or missing entirely, as with all of the city's census records from 1880-1900, which were destroyed by fire. Gravenhorst notes that it's also far more difficult to drum up information on women. "Almost all records were listed by head of household, unless it was a widow living there," she explains. "Men are easy to trace. Women are very difficult. There's not much written on them."
Identifying the owners doesn't always reveal the residents, so 3NB turns to census information. "Prior to the 1900s, a lot of larger properties were built...to be rentals," she says. "I did one house recently in Lafayette Park where I found out that Philip Northmoor, who was a very famous mining engineer...and his wife...rented the house." It's precisely that kind of detail that makes homeowners swoon.
Still, 3NB cautions all its clients that the history they produce is by no means a complete one. "What I do is give them enough to arouse their curiosity about who lived in their house," Gravenhorst explains.
Once the information is gathered, 3NB arranges it chronologically and presents it in a binder. "It's like telling a story," says Gravenhorst. "It starts out with the oldest dates and works its way up to the present owners. First, I will give them all of the written history, then building permits, then census and then information on the families."
Perhaps most exciting, Gravenhorst says, are the surprising number of clients looking for detailed history of past residents to help explain strange occurrences. "They usually don't tell me anything going in," Gravenhorst says. "But I'll bring them the information and they'll go, 'Oh, gosh. Now we have a name to put with our ghost.'" These incidences are numerous enough that 3NB has started passing on such information to Robbi Courtaway, author of two books on supernatural St. Louis.
Not all projects have such hair-raising connections, but Gravenhorst finds each as exciting, working with buildings as old as an 1865 home in Soulard.
Part of 3NB's job is not just to establish histories, but to verify — or disprove — stories that have been abounding for generations about former residents. A current client, in a house in Compton Heights, mentioned that a son who lived in the house had been married to Louise Anheuser's daughter. Without Louise's married name or her daughter's married name, Gravenhorst still set out to find out the facts.
Hours of research finally paid off with a reference in a book on Compton Heights that verified the client's story but still didn't provide names. Of course, that didn't stop Gravenhorst. "I went to the census records and found out that Louise was a widow and she was actually the daughter of Adolph Anheuser and her married name was Blank," she exclaims proudly.
One part of the mystery solved. But if there is anything 3NB has learned it's that there's always another. Gravenhorst asks, clearly intrigued by her own query: "Now the mystery is this...they had three daughters. Which one was the one the son was married to?" The intrigue and excitement in figuring out the next piece of the puzzle clearly delights Gravenhorst and there's no doubt that if the information is out there, if the mystery is to be solved, it will be done at the hands of 3NB.
Julia Smillie Carey is a St. Louis-based freelance writer, jewelry designer and nosey-broad-in-training; live your life by her witty words, appearing fresh every Friday at juliacarey.com.