Friday, February 4
Concert: St. Louis Folk Festival, featuring Tim O'Brien, Carrie Newcomer, Viktor Krauss and Richard Shindell
Sheldon Concert Hall, 3648 Washington Blvd.
$30-$35, all ages, 8 p.m., www.acousticcity.org, 314-534-1111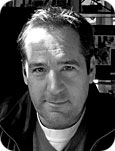 You can't really fault exuberant optimism: in j-school, they tell you never to call anything "the First Annual," because it's only an annual event after it's been around more than once. And — you guessed it — the good folks at Acoustic City are billing this magnificent folk music hootenanny as the First Annual. But we like their sass! So, help make sure it really is the First Annual by trotting on down to the Acoustically Perfect Sheldon Concert Hall (patent pending) to enjoy some world-class music by folks like Carrie Newcomer, a shrewd observer of the human condition, and Richard Shindell, whose singer-songwriter chops have been compared to such heavies as Bruce Springsteen and Lucinda Williams.
---
Saturday, February 5
Performance: "Taking Flight: Cawville & Other Works," Atrek Dance Collective
Emerson Performance Center at Harris-Stowe State College, 3026 Laclede
$5-$15, all ages, 2 and 5 p.m., www.atrekdance.org, 314-772-7778
For starters, it's billed as "Sonic Dance Theater." Knowing that we mere mortals sit in the dark and think they're flying anyway, Atrek has taken the imagery one step further by reimagining a world where humans and birds morph seamlessly, one into the other and back again. Plus, there's lots of leaping into each others arms...uh, wings. That's cool. In fact, we've been so enamored of dance lately that we're going to go out on a limb here: 2005, Year of Dance.
---
Saturday, February 5
Film: "Mardi Gras: Made in China"
Community Arts and Media Project, 3026 A Cherokee St.
$4, all ages, 7 p.m., www.stlcamp.org, 314-776-1721
Yes, dear hearts, while you're out there flashing who knows what and drinking Hurricane shots from the navels of the Jager girls, things are not so festive in the harsh factories in China where teenager girls are manufacturing the tacky plastic beads that serve as currency in celebrations around the world. We're not trying to harsh your vibe, but dig: this documentary brings together the disparate players in one small segment of the new global economy, to consider the reasons each does what they do and how they're all connected like beads on a string. Deep, no? And it might just make you think twice before you pull up your shirt. That's always a good thing.
---
Saturday, February 5
Performance: The Last Poets
Eternity Vegetarian Deli, 11 S. Euclid
$15, 9 p.m., 314-454-1851
Since the youths of today, with their baggy pants and punky attitudes (we include ourselves, minus the baggy pants), may think Nelly is way old-school — in that he came before Chingy — the Last Poets will blow their minds. In the late 1960s, a group of young men, now scattered across the world, began performing poetry and musical improvisation to speak out on their concerns about racism, poverty and other concerns of the black community. Tonight's performance features founding members Dahveed Nelson and Adiodun, and will explore the rich tradition of black self-expression, "from be-bop to hip-hop," as they say. Living history for real.
---
Sunday, February 6
Healthy Planet Natural Living Expo
Webster Groves Recreation Center, I-44 @ Elm Ave.
$5, all ages, 10 a.m.-4 p.m., 314-962-5419, expoinfo@healthyplanet.com
After all that poetic enlightenment (and in a veggie deli, no less!), you might be craving a delicious tempeh scramble and a nap on a buckwheat hull pillow. Aren't you in luck? You'll find just such temptations at the fair, along with booths and information on holistic pet care, reflexology, feng shui, recycling, craniosacral therapy, eco-travel and more. Plenty o' tasty food samples and Native American flute — it's hard to see how you could go wrong. (Well, perhaps leave the full-length fur at home...)
---
Wednesday, February 9
Lecture: "The Detroit-St. Louis Connection: Eero Saarinen's Gateway Arch and the Legacy of Cranbrook in St. Louis"
Contemporary Art Museum, 3750 Washington Blvd.
Free (lunch available for purchase), noon, sarah.ursini@contemporarystl.org
Instead of just chowing down during the noon hour, why not chow down and load up on info, too? Eric Mumford, a professor at Wash U and head of the Urban Design Program, will speak on our town's long relationship with the nationally renowned Cranbrook Academy of Art. More insight on our most famous landmark! Won't trivia teams love you?
---
Wednesday, February 9
Film: "Afghanistan Unveiled"
Winifred Moore Auditorium at Webster University, 470 E. Lockwood
$4-$6, all ages, 7 p.m., 314-968-7487, www.webster.edu/filmseries.html
This short documentary, filmed by the first team of female videographers trained in Afghanistan, is part of the Margaret Mead Traveling Film and Video Festival, which has a tradition of spotlighting indy cultural documentaries. Subjects touched on include the effects of Taliban rule, the U.S. military campaign's presence in the daily lives of Afghani women and the plight of women in rural regions of the country.
---
Thursday, February 10
Lecture: "The Ins and Outs of St. Louis Population Migration: An Update"
UMSL, 427 Social Sciences & Business Building
Free, all ages, noon, 314-516-5273, pprc.umsl.edu
One of our most underrated civic assets, the Public Policy Research Center at UMSL, sponsors another afternoon "Lunch and Learn" lecture (I mean, after a while, how can you just sit and each lunch anymore? You're not learning anything! Multitask, people!), this one featuring David Laslo, the director of Metropolitan Information and Data Analysis. All that's fancy talk for: where are the peeps? He'll present new census date and talk about the trends in our region's economic and social health.
---
Thursday, February 10
Olin Cup Entrepreneur Competition Kickoff
Washington University, Simon Hall, May Auditorium
Free (registration required), 4-6:30 p.m., olincup@olin.wustl.edu
Remember when the New Economy seemed so ... new? Get that heady rush again at the public kickoff for this year's competition for seed funding at the Olin School of Business: it's like a team sport for MBAs. Dr. William Peck, the new chairman of the Technology Gateway Council, will deliver the keynote address about the future of entrepreneurship in St. Louis. Bring your business card: afterwards, there will be time for drinks, hors d'oeuvres and networking.
---
Thursday, February 10
Art Lecture: "Super Bowl Sunday," by Katherine Kuharic
Auditorium of the Saint Louis Art Museum, One Fine Arts Drive in Forest Park
Free, 7 p.m., 314-721-0072, www.slam.org
Things we like about this painting:
It's called "Super Bowl Sunday" and features no images of a football that we can discern
Its Pop imagery is, in fact, composed of imagery derived from the ads and editorial in the Post-Dispatch (RIP, Pulitzer)
It was bought by the museum with money from the Nancy and Kenneth Kranzberg Fund For Artists Based in the St. Louis Area, and by gum, we need more of that kind of encouragement
One of its features is a pie surrounded by a ring of black shoes.
There's probably some deeper meaning to all of that, and you can hear it from the horse's mouth when Kuharic speaks on her painting tonight.
---
Friday, February 11
Film: "Barbie Nation: The Unauthorized Tour"
Kemper Art Museum in Steinberg Hall, Wash U campus, Skinker @ Forsyth
Free, all ages, 7 p.m., 314-935-4523, kemperartmuseum.wustl.edu

"Lastly I will say to all the boys who make the Barbie doll that I think Barbie's really cute and fun..." She's every girl's role model and every plastic boy's dream...and her unreal proportions are addressed in a song by one of my favorite folkie singers. Entranced or repelled, thought, we can't deny the enormous influence of Barbie on the popular culture: filmmaker Susan Stern explores the multifaceted World of Barbie, from conventions to anti-Barbie demonstrations to children's play dates and beyond.
---
Friday, February 11
Book Tour: Blink by Malcolm Gladwell
St. Louis University, Cook Hall, Anheuser Busch Auditorium, 3674 Lindell Blvd.
Free, 7 p.m., www.left-bank.com
When I saw a recent photo of Malcolm Gladwell, the author of the landmark bestseller The Tipping Point, my first reaction was, "Wow, Malcolm looks like a crazy man" because of his untamed 'fro of curly hair. Apparently, that sort of immediate response to his new coif is exactly what prompted him to write his new book, Blink: The Power of Thinking Without Thinking, in which he examines first impressions and snap judgments. He concludes that more is not always better when it comes to deliberation, and sets out to explain the difference between good rapid cognition and bad rapid cognition. Anyone who wants to make better decisions (and that's everyone, isn't it?) should be interested in finding out what he has to say.
---
Saturday, February 12
Writing Workshop: Religious Fiction
J.C. Penney Conference Center at UMSL, 8001 Natural Bridge Rd.
$39, 1-4 p.m., 314-516-5974, www.umsl.edu/~conted/
Sure, maybe you were impressed by "The DaVinci Code." Enough to pick up "Angels and Demons," and then it hit you: it's the same book! Same people, same perils, different city. Did a still, small voice in the back of your head whisper, "Sheesh, I could do that"? Pick up your pencils, Aspiring Writer, and prepare to cash in — today's workshop will teach you about the three layers of man (body, soul, spirit) and give guidance on how to steer your religious masterpiece to a hungry marketplace. Godspeed.
---
Saturday, February 12
Lecture: "Chimpanzee Politics," by Dr. Frans de Waal
Living World at the St. Louis Zoo, in Forest Park
$3-$8, all ages, 7:30 p.m., 314-768-5450, www.stlzoo.org

Have you ever been watching C-Span or the Sunday talking-head shows and imagined the bared-teeth knuckle-draggers actually screeching and jumping up and down on the desks? What's that? You thought that's what they were doing anyway? Well, as it turns out, observing primate behavior can teach us a lot about modern politics, at least according to world-renowned primatologist de Waal, whose 1982 book "Chimpanzee Politics" explored the striking similarities in power relationships between chimps and humans. (Newt Gingrich — remember him? — recommended it as essential reading for Congress. Hmmm.)
---
Sunday, February 13
Fourth Annual Bike Swap Meet and Classic Bike Show
3200 Laclede Station Rd. (former K-Mart in Deer Creek Center)
$5 (free for Bike Fed members and children 12 and under), noon-3:30 p.m., 314-707-5001, swapmeet@stlbikefed.org, www.stlbikefed.org
If you're looking to buy a bike or anything bike-related, this is the place to be. Local bike shops and individual sellers will be on hand to ply their wares, and the two-wheeling community will be out in force — last year, more than 1,000 people attended. Proceeds from the event will benefit the good work of the St. Louis Regional Bicycle Federation.
---
Sunday, February 13
Lecture: "Black Ball: A Short History of the Negro Leagues"
Missouri History Museum, Lindell & DeBaliviere in Forest Park
Free, all ages, 2 p.m., 314-454-3150
Coinciding with Black History Month and MoHist's own expansive baseball exhibit, this afternoon presentation marks the 85th anniversary of the founding of the Negro Baseball Leagues (across the state in KC, MO). Raymond Doswell curates a museum dedicated to the leagues there, and will talk about the arc of its history, from founding to eventual integration.
---
Friday, February 18
Exhibit/Auction: Mad Arf, a Benefit for Stray Rescue
Mad Art Gallery, 2727 S. 12th St. in Soulard
Free admission (cash bar), all ages, 7-11 p.m., 314-771-8230, www.madartgallery.com

We can't say enough good about both of these groups, so when Mad Art and Stray Rescue combine forces, it's like the Wonder Twins activating their powers. Suffice to say that Mad Art's brought the talent (excellent local artists including Andrea Avery, Jenna Bauer, Alan Brunettin, Ron Buechele, Sarah Carmody, Catherine Cathers, Katy Fischer, Chris Gustave, Sara Hale, Caroline Huth, Sandra Marchewa, Hap Phillips and Nita Turnage), and Stray Rescue's brought the cause: rescuing stray animals and rehabilitating them in a no-kill shelter environment. Even the ones that others try to kill sometimes have a miracle ending — a scheduled appearance by Quentin the Wonder Dog and Stray Rescue pups will be a highlight of the evening. Bring your checkbook and an open heart.
---
Saturday, February 19
Concert: The Courthouse Steps
Club Room at the Tap Room, 2100 Locust
$10, 21-up, 7 and 9 p.m., 314-965-5676
With tunes like, "Mamas, Don't Let Your Babies Grow Up to Be Lawyers" — sung by actual lawyers! — you know you're in for good entertainment. Local lawyer and beer baron Tom Schlafly pens many of the song parodies offered by the group, and if you're a current affairs nerd, you'll be rolling in the aisles. A few nips can produce that effect, too, if you don't follow the news...
---
Sunday, February 20
Performance: St. Louis African Chorus
Missouri History Museum, Lindell & DeBaliviere in Forest Park
Free, all ages, 2 p.m., 314-454-3150, www.mohistory.org
More evidence that if you find St. Louis boring, you just don't know what you're missing: the St. Louis African Chorus has been delighting audiences for more than a decade, exploring African culture through music and presenting works by composers of African descent. The seats this afternoon are free, yes, but not easy to come by: it's bound to be a free "sellout," so get there early.
---
Friday, February 26
Art Opening: "Forest Park: A Multiple Masterpiece"
SBC Gallery of Children's Art at Sheldon Art Galleries, 3648 Washington Blvd.
Free, all ages, 5-7 p.m., 314-533-9900, www.sheldonconcerthall.org
The splendiferous restoration of Forest Park has lured back wildlife, families (their own special kind of wildlife), golfers (ditto) and now art students. Kids from the nearby Crossroads School have spent time in the park recently, taking their inspiration therein to create drawings, poems and other works from numerous locations throughout the park. Come and enjoy their interpretations!
---
Sunday, February 27
Lecture: Michael Eric Dyson
Central Library, 1301 Olive St.
Free, all ages, 2 p.m., 314-539-0315, www.slpl.org
Now a popular author and radio commentator, Dyson had a rough start in life, living on welfare in the Detroit projects and fathering a child while still in his teens. Now, armed with a Ph.D. he earned from Princeton University, he engages in what he calls "bio-criticism," fusing biographical analysis with social/cultural criticism. He'll speak on contemporary African-American life and take questions from the audience in today's address in the Great Hall.