Late last summer I had the good fortune to be invited to San Jose to guest speak for a group of young folks working on social issues in that area. Called Circa 2000, the striking thing about the organization was how diverse it was — reflective of the amazing makeup of the Bay Area, true, but impressive nonetheless.
The group still centers its efforts around two regular events, presented monthly: the Salamanca Speaker Series, which offers a lecture, panel or roundtable dealing with issues of concern to young folks in this region; and the Gypsy Cinema series, which moves classic films around the City, playing in non-traditional, urban settings. A hip downtown tavern and music club, Fuel, is the location of a good number of their events. It's simply a great room.
The differences between Circa 2000 and, say, Metropolis here are marked. San Jose, after all, is a region marked by tremendous population growth, a "new" feeling to the buildings and architecture and an economy heavily tilted towards the tech sector. (It's also a touch pricier than our town!) But the Circa 2000 crew are working to build community through the pair of regular events, while seeing their creative membership spin off to do projects outside the group.
On top of that, they were some of the nicest people you'd ever want to meet. Best of luck to them and their worthy efforts.
Below is a sampling of events from the group's most recent e-mail calendar. Check out the full schedule of happenings on their website.
Gypsy Cinema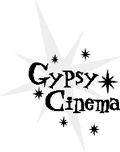 The evenings are getting a little bit longer and a little bit warmer. Soon, those wonderful San Jose summer nights will be upon us which can mean only one thing — Gypsy Cinema is back and coming to a parking lot near you!!
This year's Gypsy Cinema will kick off with the oh-so-appropriate Cinema Paradiso.
Friday, May 18th, After Sunset
Location: TBD
Cover: Free

Also, we are looking for some volunteers to help out with this year's Gypsy Cinema. If you can help out one Friday evening a month through the summer please drop us a note at gypsy_info@circa2000.org.
Salamanca Series
Salamanca Speakers Series
NEW DATE — THURSDAY, May 31, 7:00-8:30
Location: FUEL 44, Almaden Ave. X Post St., Downtown San Jose
Appetizers from Bella Mia and Chacho's
Cover: Free
STRATEGIES FOR DOWNTOWN & NEIGHBORHOOD REVITALIZATION: What are they, how are they related and will they succeed.
Panelists: David Nieh, Lecturer, Stanford University, Architecture & Urban Design Program Manager, San Jose Redevelopment Agency; Bill Ekern, Director of Project Management, San Jose Redevelopment Agency; Manuel Pastor, Professor, University California Santa Cruz
The City of San Jose is undertaking major strategies to revitalize the neighborhoods and its growing and maturing greater Downtown Area. The Greater Downtown Strategy and the Strong Neighborhoods Initiative (SNI) will guide this work for the next 20 years. Both strategies are being developed with great input and participation from the residential, commercial, professional and academic community. So here is an opportunity for YOU to add your voice to the mix.
Join us for a great discussion about the direction or redevelopment efforts in San Jose. How do all these parts fit together? What will redevelopment actually (physically) look like? What role do the diverse communities of San Jose play in shaping this future? How are San Jose's efforts similar or different from other communities around the country?